immigration consultant bonds, bonds, surety bonds
Homeowners Insurance FAQ's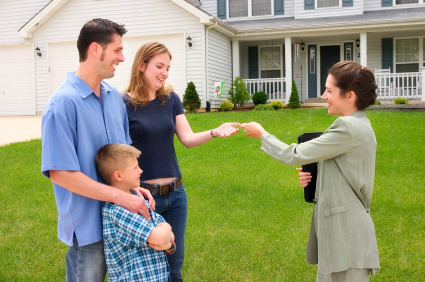 Why buy home insurance?

Owners: To protect both your house and personal property.
Tenants: To protect your personal property.
Everyone: Protection against liability for accidents that injure other people or damage their property.


How much home insurance do I need?

Asset Protection: More coverage generally means you will have less to pay out of your own pocket if disaster strikes. You must determine the amount you can financially afford to lose. Depending upon your determination, more insurance may be the answer. You need enough liability coverage to protect yourself from lawsuits resulting from your possible negligence.
Lender Requirements: Your lender may require you to cover the house for at least the amount of the mortgage. You are not required to purchase insurance from the insurer recommended by your lender.
Policy Requirements: Insurers may impose some conditions for replacement cost protection, including insurance of the property to value.


What affects home insurance prices?

Type of Construction: Frame houses usually cost more to insure than brick.
Age of House: New homes may qualify for discounts. Some insurance companies offer limited coverage or may not insure older homes.
Local Fire Protection: The number of fire hydrants and fire departments and the availability of water are some factors that determine your area's fire protection class. If you reside in an area without fire protection, you will pay more for fire insurance.


What's a peril?

A peril is a condition that can cause a loss. Three examples are fire, windstorm, and theft.


What deductible should I choose?

The deductible applies only to the coverages on your house and personal property. It is the amount you have to pay out of your pocket on each claim. You can collect on your insurance policy once the deductible amount is exceeded. A policy with a $100 deductible will cost more than one with a $250 deductible. Higher deductibles also will result generally in fewer claims, at a time when insurers are nonrenewing if the number of claims is considered "excessive."


What basic coverages are available?

The most common basic coverages are: property damage, additional living expenses, personal liability and medical payments.


What does property damage cover?

Property damage coverage helps repair your home and personal property when damaged by such perils as fire, lightning, windstorm or hail. The perils of flood and earthquake are covered when the coverage is added to your policy. If you believe you need flood insurance and your insurance company will not provide it, you may obtain coverage through the federal government's National Flood Program ("NFP"). To learn more about the NFP, you can contact an insurance agent or contact the NFP at (800) 638-6620. You should carefully read your policy before you have a loss to determine exactly what types of losses will be covered.


What does personal property insurance coverage include?

In general, the contents of your home and other personal belongings owned by you or family members who live with you are covered under the policy equal to 50 percent of the value carried on your dwelling. However, high-valued personal property such as jewelry and cameras should be listed on the policy so that you are adequately protected.


What does additional living expense or loss of use cover?

Most home insurance policies cover extra costs you incur if your home is damaged by an insured peril and you cannot live there while repairs are made or if you are denied access to your home by government order. The coverage is generally subject to duration limits and commonly covers any expense incurred by you so that your household can maintain its normal standard of living. In some instances, this coverage may include the costs of a motel, eating in a restaurant or storing some property.


What is personal liability insurance coverage?

Personal liability coverage protects you and all family members who live with you against a claim or lawsuit resulting from (non-auto and non-business) bodily injury or property damage to others and for which you become legally obligated to pay. Defense costs are included, but the insurance company has no duty to defend you after the limit of liability on the policy has been exhausted.


What does medical payments insurance cover?

Regardless of fault, this coverage pays the reasonable expenses for others accidentally injured on your premises or the areas immediately adjoining your property such as sidewalks or alleys. Medical payments coverage does not apply to your own injuries or those of family members living with you or injuries arising out of activities involving a business that you operate out of your home, your intentional acts, or rental use of your premises.


What is replacement cost?

Replacement cost is the amount necessary to replace or rebuild your home or repair damages with materials of similar kind and quality without deducting for depreciation.


What is actual cash value?

Actual cash value usually means amount needed at the time of the loss to repair or replace the property destroyed, less depreciation. Most standard home insurance policies cover the contents of your home (i.e., personal belongings) on an actual cash value basis, but it is possible to purchase replacement cost coverage.


What should I do if my premium increases and I want to get quotes from other companies?

Most States only require insurers to give you 30 days notice on your renewal, which often is not enough time. If you need more time, considering paying monthly installments until you make a final decision on your insurer.

When shopping around, try to get all your quotes in a two-week period. Shopping around for insurance coverage can now damage your credit score because each insurer may run a credit check. As best we can tell, getting all your insurance quotes and buying a new policy in a two-week period increases the chance that you can keep damage to your credit score at a minimum.

If you receive a premium notice that doubles your insurance premium on your homeowners policy form the previous year, we encourage you to call your State Insurance Commissioner.


How can I get a lower premium?

Strongly consider a higher deductible so you can cut your premium. In the current insurance market, don't tempt yourself with the possibility of a small claim, considering that many insurers now refuse to renew polices with a claim history and refuse to accept new customers with prior claims. View your homeowners insurance as catastrophic coverage only, and set aside your premium savings to cover minor repairs.


What if I receive a notice of nonrenewal?

Explore whether your company will extend your coverage if you increase your deductible. With many insurers dropping frequent claimants, the higher deductibles will mean fewer claims and, if nothing else, buy time until you have the opportunity to find another insurer.

Apply for coverage with several companies simultaneously. Otherwise, you may not have enough time to get competitive bids. This grouping of applications also gives you the best chance of avoiding major damage to your credit score. Ask in advance if a company accepts new applicants with recent claims. Most preferred companies will not insure anyone with one claim in 3 years.

Make every effort to get regular coverage, even though you can expect to pay more than for your current policy. The alternatives in Missouri are the MO Property Insurance Placement Facility (FAIRPLAN), which provides a fire policy (no liability) with no more than $100,000 in coverage for your home and contents combined, or the surplus lines market, which seldom insures any home less than $100,000 and provides very expensive coverage.

If you have a mortgage and your coverage lapses, the finance company or bank may be able to provide insurance and charge you high rates for inadequate coverage; these forced placement contracts only covers its stake in your home's value, not your equity.

I had a loss, and my roof needs repair. The company is only willing to pay for repairing part of the roof even though the contractor has said that I need to replace the entire roof.

The company is not responsible for repair or replacement of the roof unless it is damaged by a covered peril (see above for definition of peril). The policy does not provide coverage for repair/replacement that is due to ordinary wear and tear or from lack of maintenance. The company can authorize repair/replacement for just that portion of the roof that was damaged by the covered peril.


I have replacement coverage for contents under a homeowner's policy. Some of my property has been stolen. Can the company settle for an amount less than replacement?

The company will usually pay the actual cash value, which is the replacement cost minus depreciation, for the loss or damage - until the property is replaced. Once the insured replaces the damaged property and provides receipts to the company, the company should reimburse the difference.


I have had homeowner's insurance with the same company for years. I had two claims last year, and now the company will not renew my policy. Can they do this?

Yes. Each company has its own underwriting guidelines, which indicate what risks they will assume. State law permits an insurer to nonrenew a homeowner's policy on the policy anniversary date as long as they give the insured 30 days advance written notice and the specific reasons for the nonrenewal.


What protection does the personal liability coverage in my homeowner's insurance policy provide?

This coverage protects you and all family members living with you against claims or lawsuits resulting from bodily injury or property damage to others for which you are negligent and legally liable, with exceptions such as intentional acts.


Does my homeowner insurance policy cover flood damage?

Generally, homeowner insurance policies do not offer protection against flood losses. You should check your policy under Section I - Exclusions. It would probably be listed under "water damage".
Flood insurance is available through the federal government's National Flood Insurance Program. It may be purchased through any licensed property/casualty insurance agent or through many private insurance companies that are now writing flood insurance under arrangements with the Federal Insurance Administrator.


What is credit scoring?

A credit score is a snapshot of your credit at one point in time. The credit information from your credit report is put through a mathematical formula (credit scoring model) that assigns weights to the various factors and summarizes your credit information into a three-digit number ranging from zero to 999. Many insurers believe that the lower the number, the more likely the consumer will file a claim.


How is credit scoring used?

If your insurance company relies on credit scoring, they may use it in two ways:

Underwriting — Deciding whether to issue you a new policy or to renew your existing policy.
Rating — Deciding what price to charge you for your insurance by placing you into a specific rating "tier" or level.


Some insurers use credit information along with other more traditional rating factors, such as claims history. Other insurers may use credit alone to determine your rate. Insurance rates based on credit information can vary from company to company; if you feel your rate is too high, shop around.


What affects a credit score?

Several factors determine credit scores. Each factor is assigned a weighted number that, when applied to your specific credit information and added together, equals your final three-digit score. Following is a list of common factors:

Major negative items — Bankruptcy, collections, foreclosures, liens, charge-offs, etc.
Past payment history — Number and frequency of late payments.
Length of credit history — Amount of time you've been in the credit system.
Homeownership — Whether you own or rent.
Inquiries for credit — Number of times you've recently applied for new accounts, including mortgage loans, utility accounts, credit card accounts, etc.
Number of open credit lines — Number of major credit cards, department store credit cards, etc., that you've actually opened.
Type of credit in use — Major credit cards, store credit cards, finance company loans, etc.
Outstanding debt — How much you owe compared to how much credit is available to you.


Know your credit history

Your current or prospective insurance company likely is looking at your credit. So review the accuracy of your credit history. Request a copy of your credit history from the credit bureau Equifax, Experian, or Trans Union. You can also contact the Federal Trade Commission for consumer brochures on credit.

The Fair Credit Reporting Act requires an insurance company to tell you if they have taken an "adverse action" against you, in whole or in part, because of your credit report information. If your company tells you that you have been adversely affected, they must also tell you the name of the national credit bureau that supplied the information so that you can get a free copy of your credit report and correct any errors.


Take charge of your credit history

If your insurance company is using your credit score to evaluate your rates, you can take steps to improve your premiums.

Get a copy of your credit report and correct any errors. Notify your insurance agent and company of any errors.
Improve your credit history if you've had past credit problems. If your credit score is causing you to pay higher premiums, ask your insurer if they will re-evaluate you when your credit improves.